International Yoga Retreats in Sorrento, Italy and Tulum, Mexico to Awaken, Rest, Play and Journey to the Self.
SORRENTO, ITALY: September 13 – 19, 2023
Ciao! Daily Yoga, Meditation, and Authentic Italian Dining with views of Mount Vesuvius and the Tyrrhenian Sea. Get ready to enjoy life to its fullest as we balance healthy activities with the luxurious indulgences of Italy, like the sea view from our private villa and a day trip to Capri on a private chartered boat!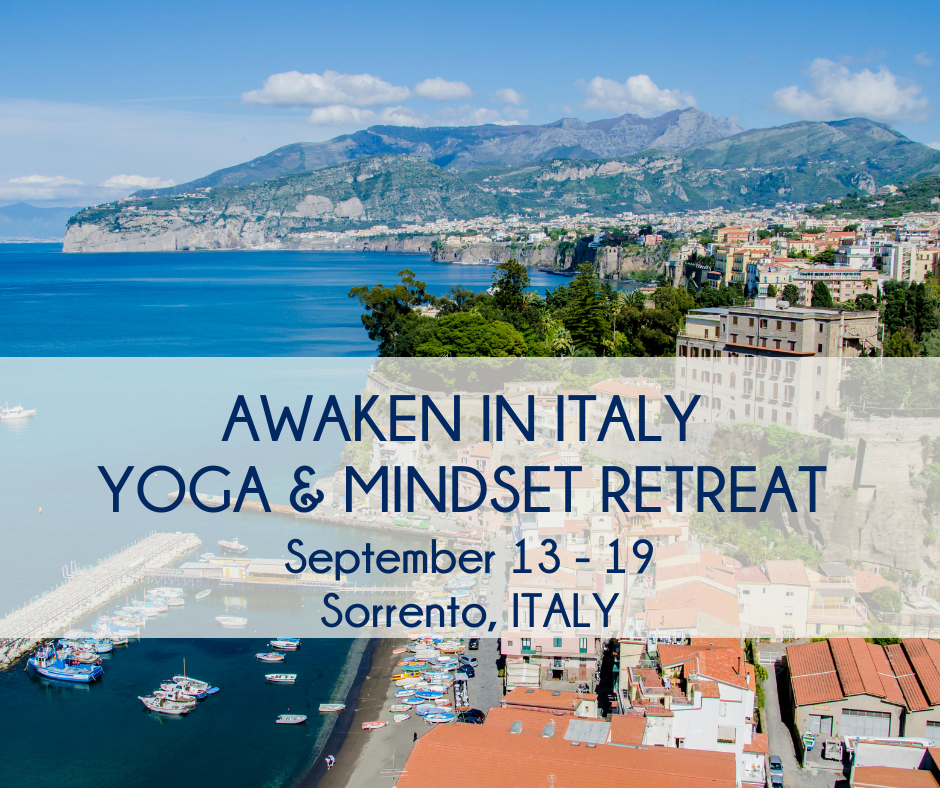 TULUM, MEXICO: November 1 – 5, 2023
Daily Yoga, Meditation, Fresh Healthy Food in Tulum! Tulum's beaches are rated in the top 5 in the world! You'll practice yoga with the sights, sounds and breezes of the ocean. You'll challenge yourself with the sweat lodge and ice bath experiences and indulge in 60 minute massage during your stay (all included).